As of June 21st, 2021, this section will publish all the articles related to the "Spatiu intre – In between" Art Exhibition, the additional events that will take place until September 5th, 2021, and the visit of Gabriela von Habsburg to Romania.
PRESS RELEASE I/2021(English)
Habsburg is coming
It is confirmed that from June 20th through September 5th, 2021, Kunsthaus 7B in Cisnadioara, Sibiu county, will show sculptures and lithographs by Germany based artist Gabriela von Habsburg, the granddaughter of the last Emperor of Austria and King of Hungary, Bohemia and Croatia.
This is the first exhibition of Her Imperial and Royal Highness in Romania. Archduchess Gabriela will visit Cisnadioara for the opening ceremony of her exhibition on June 20th, 2021. "We are very proud that the Archduchess spontaneously accepted our invitation. Her works of stainless steel are exceptionally organic and poetic, fitting very well into the landscape of the Carpathian Mountains," explains the art curator Dr. Oana Ionel from Bucharest, and she continues "Archduchess Gabriela is an internationally very well established artist with exhibitions and outdoor sculptures all over the world. She brings a certain poetry into her constructivist geometric work. Coming from her background, one of HRH Gabriela's main efforts is to make the culture and arts prevelant globally. Her exhibition puts Romania on an international stage with this regard".
The opening ceremony of the exhibition in Cisnadioara will be a Central European social event and gathering of aristocrats, collectors and art connoisseurs. Representatives of several royal families are expected from Czech Republic, Germany, Switzerland, Italy, Austria, Hungary and Romania. The Romanian Royal Family will be represented by Her Royal Highness, Principessa Sophie of Romania.
"We are connecting history, tradition and values with contemporary abstract art, as the artist Gabriela von Habsburg is connecting nature and art," explains Thomas Emmerling, German art collector and director of Kunsthaus 7B in Cisnadioara. "It is our responsibility to combine the past and present and guide it into the future, and there is no better space for that, than Transylvania".
The exhibition shows more than 20 sculptures and outdoor monuments as well as lithographs under the title "spatiu intre – in between". "In the art philosophy of Gabriela von Habsburg, the interspace has its own character and is part of the whole artwork," describes German art critic Dr. Elmar Zorn who is expected to attend the opening ceremony in Cisnadioara. The main idea of the exhibition, as described by the curator Dr. Oana Ionel is "Romania is an interspace between Rome and Byzanz, between West and East, and an interspace with its own character".
The organizers of the event are expecting guests from Lucerne, Paris, Munich, Firenze and Vienna. The exhibition is visible until September 5th, 2021.
"Spatiu intre – In between" sculptures and lithographs by Gabriela von Habsburg, June 20th – September 5th, 2021, Tuesday – Sunday 13.00 – 19.00 h. Info www.habsburg.art.
PRESS RELEASE I/2021(Hungarian)
Jön Habsburg
Megerősítést nyert az a hír, miszerint 2021. június 20.- szeptember 5. között a Szeben megyei Kisdisznódon (románul Cisnãdioara) , Gabriela von Habsburg, Németországban élő művész, az utolsó osztrák császárés magyar király, csehországi és horvát király unokájának szobrait és litográfiáit mutatja be a Kunsthaus 7B.
Császári és Királyi Fenségének ez az első kiállítása Romániában. Gabriela főhercegnő június 20-án nyitja meg a kiállítást.
"Nagyon büszkék vagyunk arra, hogy a főhercegnő spontán módon elfogadta meghívásunkat. Rozsdamentes acélból készült művei meglepően organikusak és költőiesek, nagyon jól illeszkednek a Kárpátok tájába. "- magyarázza Dr. Oana Ionel Bukaresti kurátor, s folytatja: "Gabriela főhercegnő nemzetközileg nagyon jól megalapozott művész, akinek kiállításai és szabadtéri szobrai megtalálhatoak a világ
különböző pontjain. Különleges költészetet von be az ő konstruktivista geometriai munkájába. Ebből a háttérből származik, mint az ő származása is, az egyik fő
törekvése az, hogy láthatóvá tegye a kultúra és a művészetek globális státusát. Kiállítása nemzetközi színtéren juttat el bennünket Romániába ". Mindazonáltal a kisdisznódi kiállítás megnyitó ünnepsége közép-európai társadalmi esemény, ahol nemes személyiségek, gyűjtők és műértők találkozója lesz. A családok képviselőit Csehországból,
Németországból, Svájcból, Olaszországból, Ausztriából, Magyarországról és Romániából várják. A román királyi családot, Sofia román királyi hercegnő képviseli.
"Összekapcsoljuk a történelmet, a hagyományokat és az értékeket a kortárs absztrakt művészettel, mivel Gabriela von Habsburg művész összeköti a természetet és a művészetet" – magyarázza Thomas Emmerling, német műgyűjtő, a kisdisznódi Kunsthaus 7B igazgatója. "A mi felelősségünk a múlt meg a jelen ötvözése és a jövőbe
vezetése, erre pedig nincs jobb hely, mint Erdély". A kiállítás több mint 20 szobrot és kültéri emlékművet, valamint litográfiákat mutat be "spațiu între – in between"
címmel. "Gabriela von Habsburg művészetfilozófiájában a térköznek megvan a maga jellege és része az egész műalkotásban" – írja Dr. Elmar Zorn német műkritikus,
aki várhatóan eljön majd a megnyitóra. "Emellett Románia térköz Róma és Bizánc, Nyugat és Kelet között, és térköz az ő saját karakterében is" Írja le Dr. Oana Ionel kurátor a kiállítás fő gondolatát. A rendezvény szervezői vendégeket várnak Luzernből, Párizsból, Münchenből, Firenzéből és Bécsből.
A kiállítás 2021. Szeptember 5-ig látható.
"Spațiu între- in between", szobrok és litográfiák,
Gabriela von Habsburg, 2021.június 20.-szeptember 5.,
kedd-vasárnap, 13:00-19:00 óra.
További információk
www.habsburg.art
PRESS RELEASE II/2021 (English)
Invitation to Press Conference – Kunsthaus 7B is presenting Gabriela von Habsburg
From June 20th – September 5th, 2021 Kunsthaus 7B is presenting stainless steel sculptures by international well established artist Gabriela von Habsburg. The title of the exhibition is "Spatiu intre – In between".
The official opening will be on Sunday, June 20th, 2021 at Kunsthaus 7B, Piata Gozelinus nr. 49, 555301 Cisnadioara, Jud. Sibiu.
Kunsthaus 7B is inviting you to the
Press-Conference
Sunday, June 20th, 2021 at
14.00 h Sculpture Park Cisnadioara (str. Cistercienilor nr. 50)
14.30 h in the exhibition space at
Kunsthaus 7B, piata Gozelinus nr. 49, Cisnadioara
Photos and filming is allowed.
List of speakers:
Thomas Emmerling, Co-Founder, Director of Kunsthaus 7B (moderator)
Dr. Elmar Zorn, Art Critic, Munich, Germany
Dr. Oana Ionel, Curator of the Gabriela von Habsburg exhibition
Archduchess Gabriela von Habsburg, Munich, Germany
Gabriela von Habsburg is the Granddaughter of the last Emperor of Austria and Hungary and Great-GrandDaughter of Empress Sisi. The exhibition in Cisnadioara is the first one in Romania with artworks created by HRH Gabriela von Habsburg.
Reservation and information:
Ms. Emöke Ferencz, Tel: (40) 755-664-337 E-Mail: [email protected]
About
PRESS RELEASE III/2021 (English)
Habsburg exhibition has opened up in Cisnadioara
Last Sunday, on June 20th, at 4 PM, the official opening of Gabriela von Habsburg's exhibition "Spațiu între – In between" took place in Cisnadioara at Kunsthaus 7B. The art critic and former cultural director of Munich, Dr. Elmar Zorn presented the artist's work. The Archduchess' sculptures integrate the constructivist dimension but mostly the lyrical one, being defined by elegance and refinement. In a dialog with Dr. Oana Ionel, the exhibition's curator, Gabriela von Habsburg mentioned that her favorite material to use in her work is stainless steel. "In between" is an intermediary area where the elements of unification and integration between the cultural differences are brought to the surface.
The opening of the exhibition was one of the most important cultural events in Romania, this year. Over 200 people (including art collectors and art connoisseurs from Paris, London, Munich, Vienna, USA, and Switzerland) participated in this vernissage.
The notable guests were Princess Sophia of Romania, Mrs. Astrid Fodor, the mayor of Sibiu, the Archbishop Dr. Gergely Kovacs, and Bishop Reinhard Guib from the Evangelical church C.A. "To speak the pandemic language, the art is not important for the system but for the whole being" said Thomas Emmerling, the director of Kunsthaus 7B "…because the culture represents the way people behave and passing the cultural values forward happens through art".
In her political career, Gabriela von Habsburg passionately fought for unity in Europe, freedom and accountability being the most important values constantly, also rediscovered in her art work.
During her stay in Romania, the artist had meetings with representatives of Sibiu. Monday, June 21st, 2021, the artist, along with Princess Sophia of Romania took part at the religious sermon in the Orthodox church in Cisnadioara.
The exhibition will remain open until September 5th, 2021.
For future information about this project www.habsburg.art
PRESS RELEASE III/2021 (Hungarian)
Kisdisznódon nyílt meg a Habsburg kiállítás
Múlt vasárnap, június 20-án, 16.00 órakor a művész jelenlétében hivatalosan is megnyitották Gabriela von Habsburg "Spatiu intre – In Between" című kiállítását a Kunsthaus 7B-ben. Dr. Elmar Zorn, művészetkritikus, München volt kulturális igazgatója ismertette a főhercegnő műveit. Szobrai integrálják a konstruktivista dimenziót, de különösen a lírai dimenziót, amelyet elegancia és kifinomultság határoz meg. Dr. Oana Ionellel (a kiállítás kurátora) ihletett párbeszédében Gabriela von Habsburg megemlítette azt a különleges kapcsolatot, amelyet kedvenc anyagával, a rozsdamentes acéldal folytat. A kiállítás kurátori perspektívája a köztes terek integrálását javasolja, mint az egész művészi szemlélet alkotó elemeit. A "köztes tér" egy köztes terület is, amelynek célja a kulturális különbségek egyesítésének és integráció elemeinek előtérbe helyezése.
A kiállítás megnyitója Románia egyik legfontosabb művészi eseménye volt ebben az évben. A megnyitóra több mint 200 ember érkezett, köztük műértők és gyűjtők Párizsból, Londonból, Münchenből, Bécsből, az Egyesült Államokból és Svájcból. A díszvendégek között volt Szófia román hercegnő, Nagyszeben polgármestere, Astrid Fodorné, Dr. Kovács Gergely érsek, valamint Reinhard Guib püspök, az Evangélikus Egyház C.A. "A világjárvány nyelvén szólva a művészet nem releváns egy rendszer számára, a művészet a lét szempontjából releváns" – mondta Thomas Emmerling, a Kunsthaus 7B igazgatója -, mert a kultúra az, ahogyan az emberek viselkednek és az értékek továbbadódnak a művészet révén. "
Politikai és diplomáciai tevékenységében Gabriela von Habsburg szenvedélyes harcos Európa egységéért, a szabadság és a felelősség a legfontosabb értéke, amelyet művészeti alkotásában folyamatosan képviselt.
A Szebenben töltött időszak alatt a művész több találkozót tartott a társaság képviselőivel. Június 21-én, hétfőn (pünkösd alkalmából) Gabriela von Habsburg főhercegnő és Szófia román hercegnő részt vett a kisdisznódi ortodox egyház istentiszteletén, amely gesztus a romániai egység szimbólumaként érkezett.
A kiállítás 2021. szeptember 5-ig lesz nyitva tartva.
Jövőbeni információk a projektről www.habsburg.art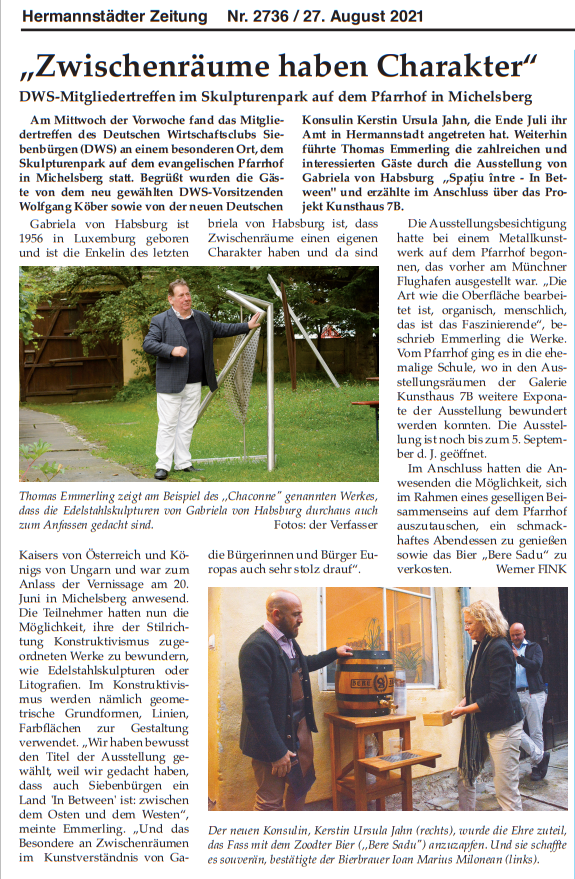 PRESS CONFERENCE
The press conference with HRH Archduchess Gabriela von Habsburg is scheduled on June 20th, 2021 at 14:30 h at Kunsthaus 7B, Pta. Gozelinus nr. 49, 555301, Cisnadioara, Jud. Sibiu.
To obtain an one-on-one interview please provide us with your name, title, the media outlets you are working with along with all the appropriate contact information.
Be the first to get informed! To learn more about the advantages of a media partnership please contact us.
Our email is: [email protected]
The exhibition's catalogue can be downloaded here: https://bit.ly/3zuCf98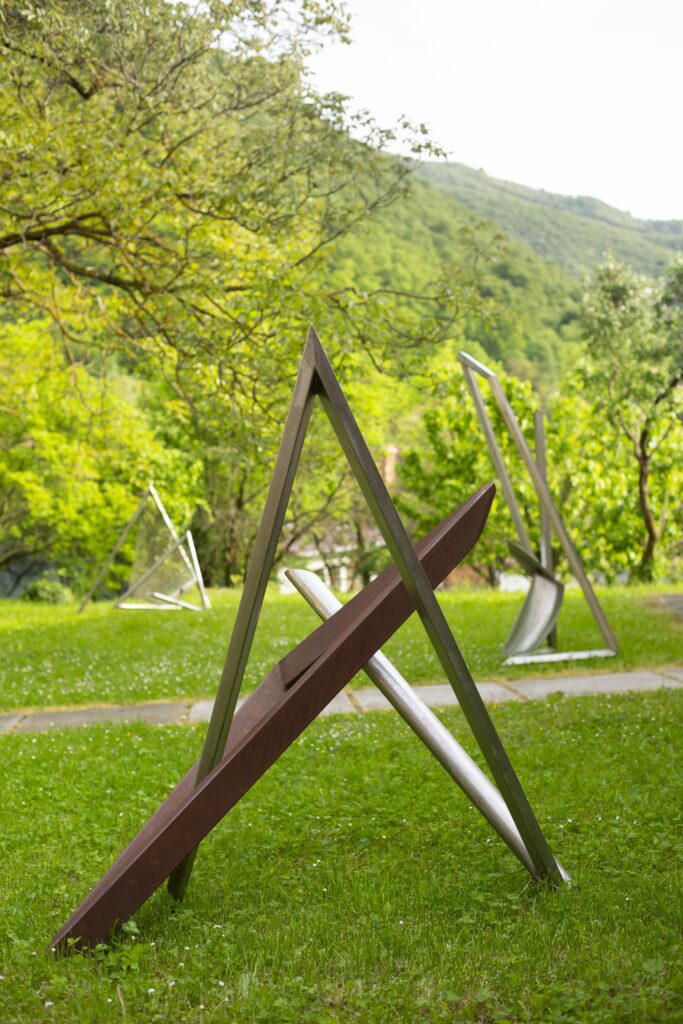 Sculpture park in Cisnadioara | Photo credit: Scott Eastman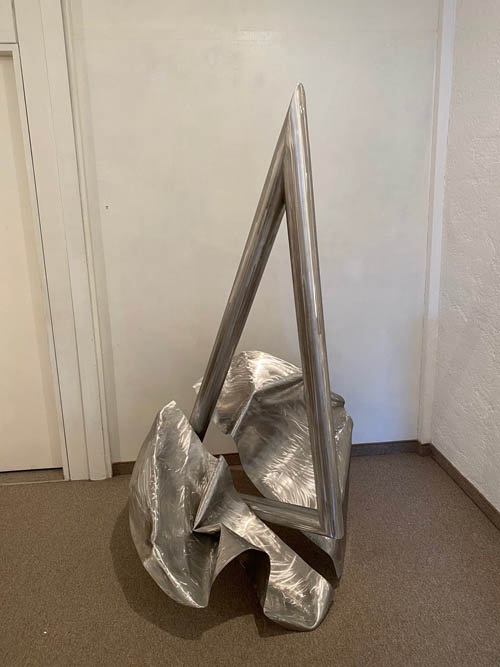 Our media partners
Forbes Romania/Forbes Life www.Forbes.ro
Hermannstädter Zeitung www.hermannstaedter.ro
Bianca Turner Art http://biancaturner.art/
Debizz www.debizz.ro